About Me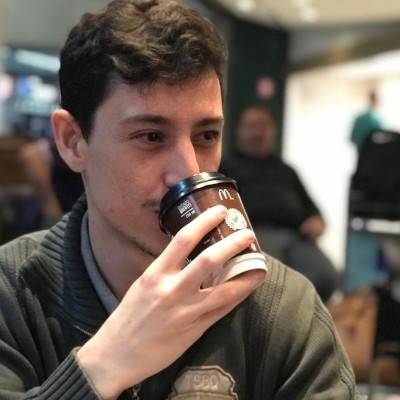 I am a Christian, a happy husband, and a proud father of two.
My hobbies are programming, science fiction (both books and movies), and lots of other nerd stuff. Is drinking coffee ☕ a hobby?
The fear of the Lord is the beginning of knowledge; fools despise wisdom and instruction. (Proverbs 1:7, ESV)
Education
I hold a BSc and PhD in Computer Science from the University of São Paulo, São Carlos, Brazil. I was a visiting scholar in the School of Electrical, Computer and Energy Engineering at Arizona State University, Tempe, USA, in 2016.
Currently, I am an Assistant Professor at the Aeronautics Institute of Technology in São José dos Campos, São Paulo, Brazil.
2018-present: Assistant Professor

Aeronautics Institute of Technology

2014-2018: Doctorate in Computer Science (Hons.)
2016: Visiting Scholar
2010-2014: Bachelor of Computer Science (Hons.)
Links
Research Interest
Data Science
Machine Learning
Complex Networks
Complex Systems
Projects and Resources
DroneComp: Computer systems and computational methods for the next generation air transport system.
DNAYA Project (under construction): Collective dynamics for machine learning
Computando (under construction, in Portuguese): a practical approach on programming, data structures, and algorithms.
For grad students (and undergrad researchers):
Publications
Full list here.
Contact Information
Aeronautics Institute of Technology (ITA) · Computer Science Division (IEC) · Room 120

Praça Marechal Eduardo Gomes, 50 · 12228-900 · São José dos Campos/SP · Brazil